en:quickstart:user_manual
Manual for users
How to register as a user on adhocracy+
Click on "register" in the top right corner to create a user profile. To register, a valid e-mail address must be entered and a password set. In addition, users also specify their user name during registration, which will appear in comments. It is possible to enter a pseudonym as user name. After you have registered, you will receive an e-mail with a confirmation link. Please click on the confirmation link. You can then log in with your profile data and participate online.
How to register as a user when I have received an invitation to a private project
Project initiators can set projects as private if only certain people are allowed to participate. When you receive an e-mail with an invitation to such a private project, click "Accept invitation". If you are already registered on adhocracy+, all you need to do is log in and you can view the private project. If you are not yet a user on adhocracy+, you must register now (as explained in the previous step). If you confirm your e-mail address, you will again receive the invitation to the private project displayed on adhocracy+. Alternatively, you can click again on the link in the invitation e-mail.
How to log in as a user on adhocracy+
Click on "login" in the top right corner to log in as a user. You will need your user name or your e-mail and the corresponding password.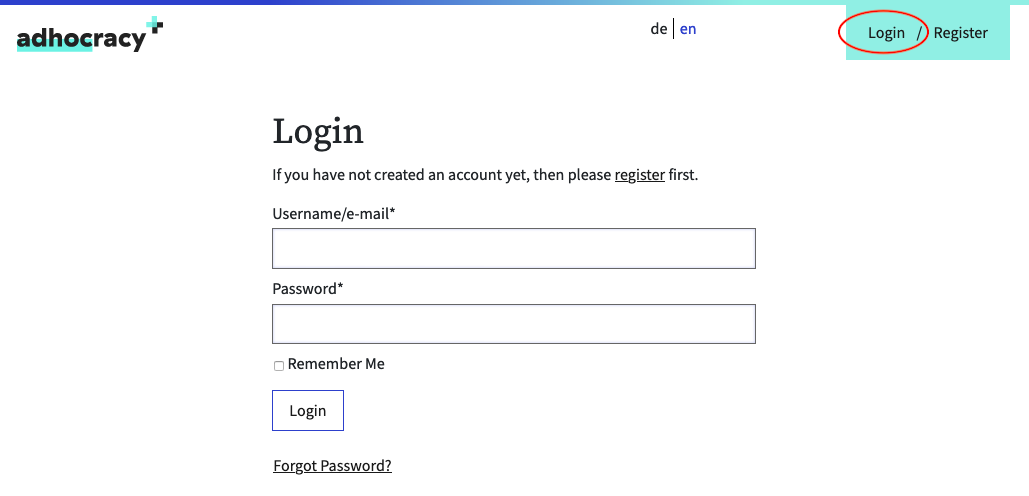 How to find the project overview
If you have been invited to participate, the organisation link will take you to the page of the respective organisation.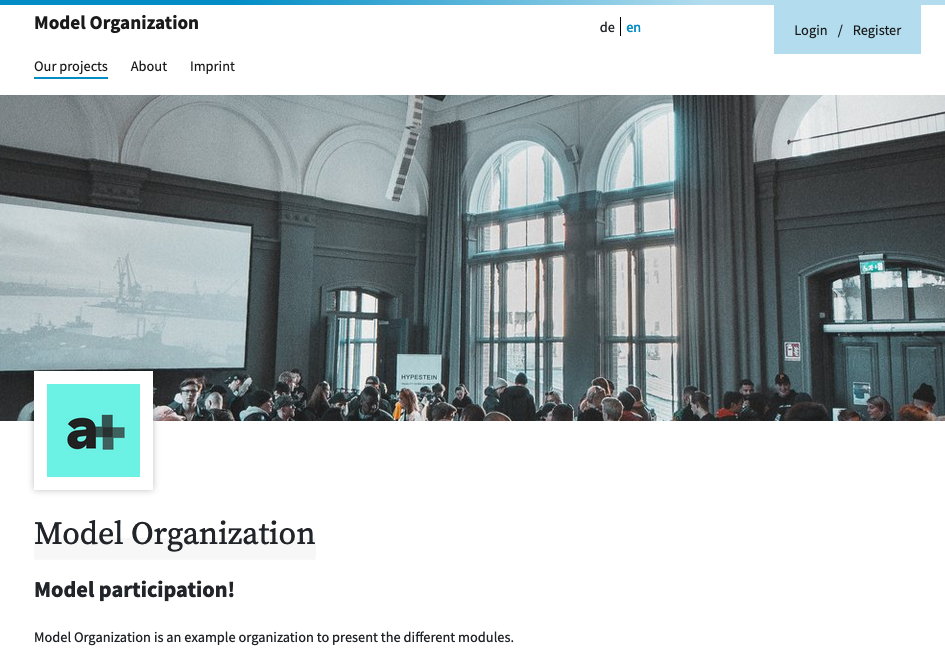 If you scroll down a bit you will find all projects on this start page. By clicking on "Join in" you can participate in the project. Practical: The remaining days of participation are displayed.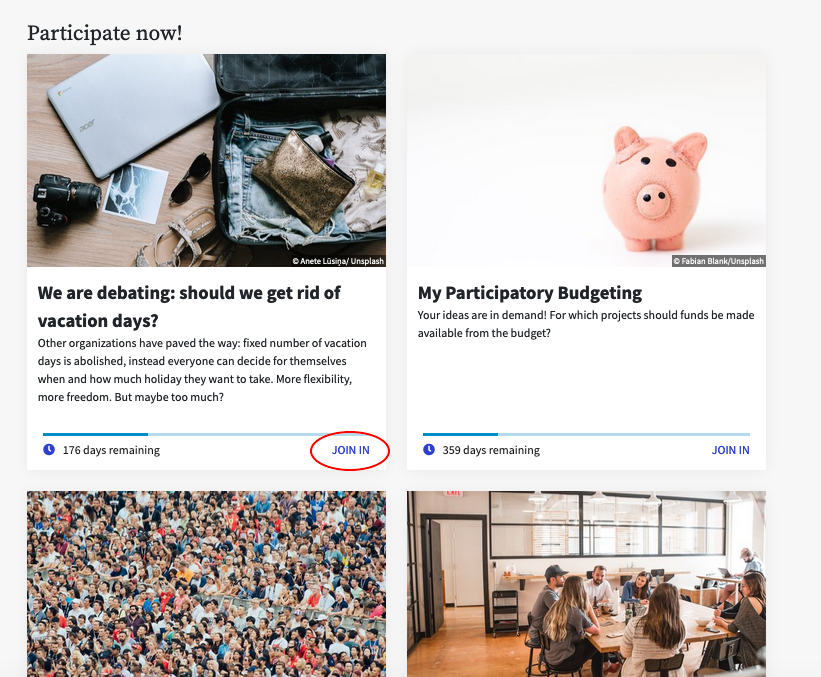 How to participate in a project
Depending on the modules used in the project, you can comment, create ideas or rate other people's comments and ideas. Using the "Follow" function, you can activate notifications for the project. This way, you will always know the current state of the discussion. The notifications can be deactivated at any time in the same place.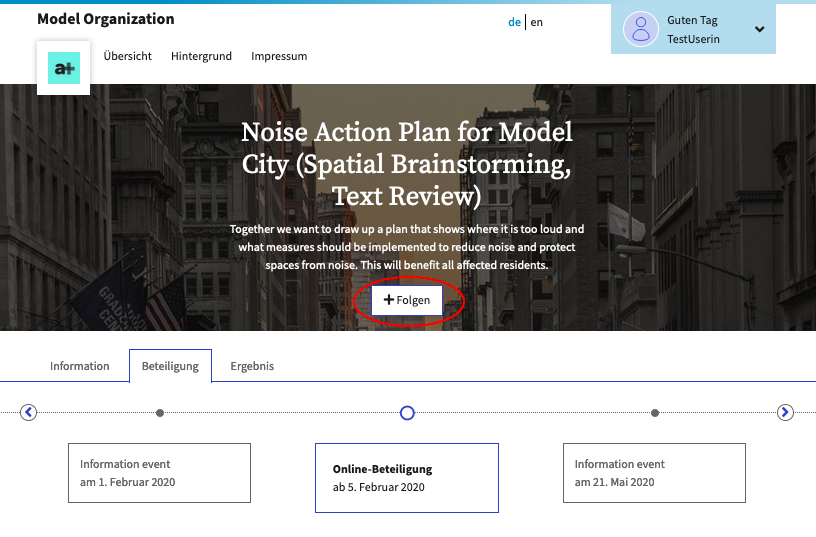 How to change my account settings
en/quickstart/user_manual.txt · Last modified: 2020/05/19 13:44 by a.gaetjen@liqd.net
---